R1300G Underground Loader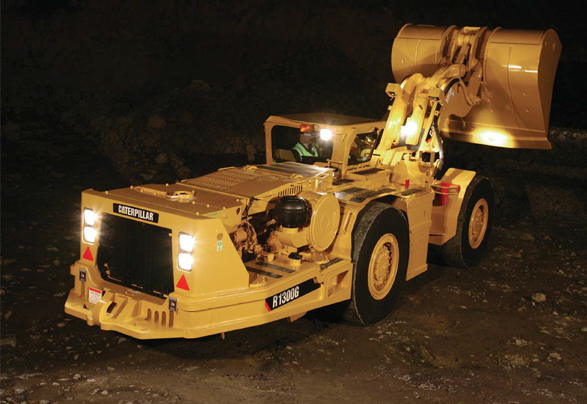 Caterpillar
R1300G Underground Loader
The R1300G underground loader is designed for high production, low cost-per-ton loading and tramming in underground mining applications. Compact design with agile performance, rugged construction and simplified maintenance ensures excellent productivity, long life and low operating costs. Engineered for performance, designed for comfort, this LHD is built to last.
Request a Quote
or call 780-469-5677 for more information
Features:
The Cat® 3306B engine offers the perfect balance between power, robust design and economy.
Reliable and rugged design to deliver power and effi ciency for peak power train performance.
Perfect balance between low effort controls and powerful forces for smooth and fast cycle time.
The heavy duty frame is designed and built to absorb twisting, impact and high loading forces for maximum durability and reliability.
Specifications:
Engine Model
Cat® 3306B DITA
Gross Power – SAE J1995
123 kW / 165 hp
Nominal Payload Capacity
6800 kg / 14,991 lb
Gross Machine Operating
27 750 kg / 61,178 lb
Weight Bucket Capacities-std
2.4-3.4 m3 / 3.1-4.4 yd3